Disabled Access Products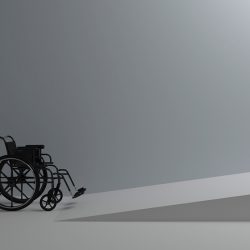 Disability access ramps provide convenience to those who use wheelchairs. They can be installed in your home and are especially useful for entranceways. Are you thinking about installing a disability access ramp in your home? There are some considerations you should make before you get going. Read more here.
Thinking about shopping for disability equipment? Read this article first to ensure you get the most of your purchases!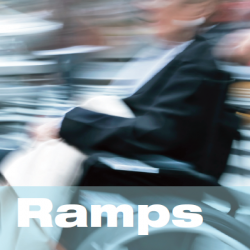 A lightweight and portable "suitcase" ramp can be secured in a location i.e. shop entrance, office or hotel lobby, where access is necessary for wheelchair users but a permanent ramp cannot be sited. The locking station prevents unauthorised removal of the ramp but can easily be accessed with a RADAR key. Slip resistant surface with up stands to prevent wheelchair tyres veering off the edge. Anti rust with stainless steel components.
Signs and wayfinding are of course an important part of our everyday lives. Signs should be simple, short, and easy to read, with good contrast against their background colour or surroundings. In outdoor areas such as car parks, consideration should be given to providing signs in addition to road markings where there is a risk of ground cover by snow or leaves.